Breastfeeding Support Rutland (BSR)
The Infant Feeding Team are advising that all Breastfeeding Groups in Leicestershire are closed until further notice.

Contact details and links to support:
Website: www.breastfeedingsupportrutland.org.uk
Email: support@breastfeedingsupportrutland.org.uk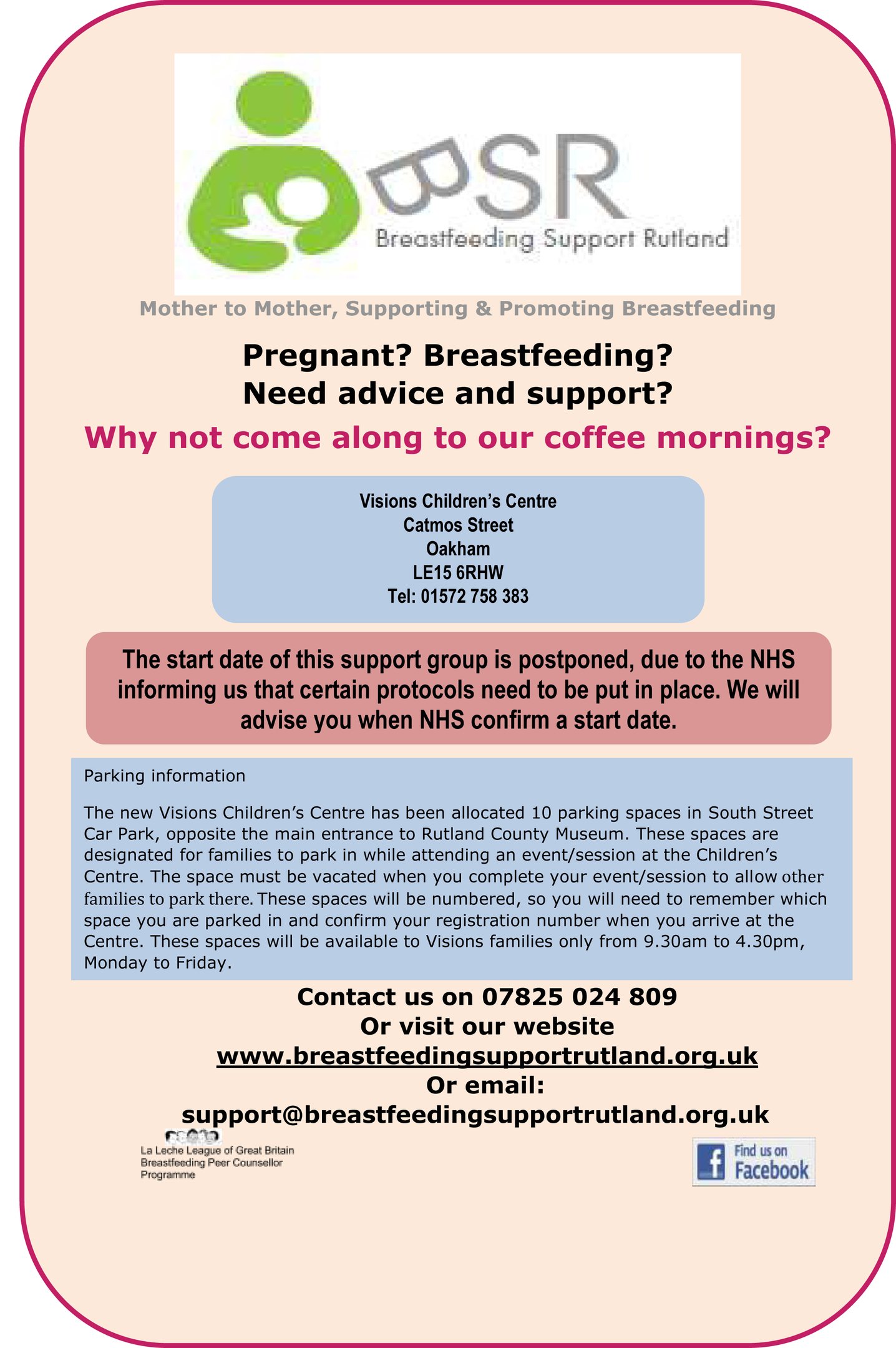 BSR will hold regular coffee mornings at Visions Children's Centre Oakham, LE15 6HW, once sessions are running again.

There will always be a trained Breastfeeding Peer Supporter at these groups to offer help and advice on your breastfeeding journey. There will be other mums there too who can share their experiences with you and offer support.
Follow this link to the BSR homepage: http://www.breastfeedingsupportrutland.org.uk/
If you are interested in becoming a BSR Peer Supporter, please contact us here.
Further advice is available from the NHS website: https://www.nhs.uk/start4life/breastfeeding-more-help
Plus 'Off To The Best Start' leaflets are available to view and download here