St Georges Barracks
Grow Together sessions (Stay and Play)
Free to Rutland families registered with Visions Childrens Centre
For children aged 0 months - 5 years.
Old clothes to be worn by both parents/carers and children!
During school holidays, older siblings are welcomed.
Venue: St Georges Barracks - Community Centre
Sessions currently not running
Day: Tuesdays (except for Xmas and New Year)
Time: 10.30-11.30 hrs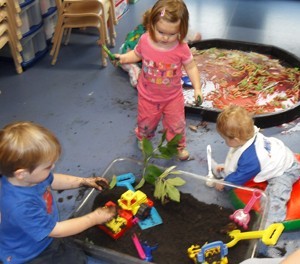 To all our lovely service families at St George's Barracks!
...But please let us know, when you know, that you are going to be posted and leave Rutland, so that we can update our database to reflect your leaving date and stop sending you information that is of no use to you.

You can let us know by various methods:

email us on: visions@rutland.gov.uk

ring us on 01572 758 383

Or let our ladies know at one of our sessions.